How Character Strengths Complement Flow Experiences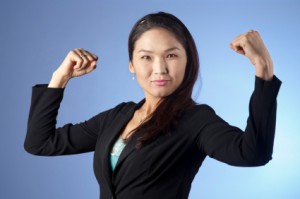 Want to know the secret to the perfect margarita? It's not tequila; it's zest. Lemon and lime zest creates a fresh, citrusy flavor that'll remind you of a white sandy beach in Mexico. Want to know the secret to a fulfilling career? It's not tequila; it's zest. Across industries and occupations, when employees deploy the character strength "zest," they are far more likely to exhibit ambitious work behavior and achieve job satisfaction.  In fact, there are quite a few secret ingredients for happiness on the job:  hope, gratitude, curiosity, spirituality, grit…Using our core Character Strengths at work can help us approach our jobs in a more effective – and enjoyable – manner.
How do you know what your core Character Strengths are? Psychologists Christopher Peterson and Martin Seligman developed the "Values in Action Inventory of Strengths," a series of 240 statements designed to help us identify the strengths and values that are central to our personalities. How true are these statements to you? I am never too busy to help a friend. I never quit a task before it is done. I always have a broad outlook on what is going on. I have taken stands in the face of strong opposition. I find the world a very interesting place.   By determining if these statements ring true for you – or if they do not – the VIA can help us get in touch with our inner zest, humour, kindness, integrity, or other strengths.
Looking for Work Life Integration?
Paul Marchildon, an experienced Leisureologist, can work with you and your team to increase productivity by incorporating leisure into the workplace.
Our character strengths come into play during flow experiences. My own top character strengths include an appreciation of excellence and beauty, bravery and valor, and leadership. These characteristics often take a dominant role in my personal and professional life. An example of when tasks and strengths came together to create a flow occurred when I landed an opportunity to pitch to a major player in the retail industry. In preparation, I had assembled a top-notch team, which included a video producer, creative director, and account director. We met with two client reps, immediately identified areas where improvement was needed, and developed a solution that knocked their socks off.
They were blown away with how well we understood their current situation, and how viable our proposed solution was. They were not so blown away by the price. We ended up not landing the deal, and in all probability, they took our ideas and did it on the cheap.
The reward for this pitch was obviously nonfinancial. It was in the truly awesome flow experience we shared as a team. We enjoyed every last minute we spent working on that presentation and were dead on in our messaging. Through my leadership and the skills of my top-rated team, we ended up with something that reflected excellence and beauty. When they claimed they couldn't accept the cost of our solution, my bravery and valor kicked in and I decided I was willing to lose the deal if they wouldn't do what was clearly right for their company. I was able to stand by my convictions, and didn't allow us to water down the pitch. It doesn't even bother me that they likely "appropriated" our idea because I knew we'd done the right thing. My character strengths were all at "play" during this pitch, working together to keep me on the top of my game.
Of course the flow experience I achieved during this pitch did not result in a sale, but, in that moment, we did our best – and our best was amazing. (Another character strength of mine might just include an abundance of well-placed confidence!) It's the situations in which you are underprepared – you haven't fully researched an idea or you haven't assembled the right people – and fail that should create a true sense of losing. By contrast, when you utilize your strengths fully, you can harness flow experiences and the power of your character strengths to find greater success and fulfillment, even if the tangible results are less than desired.
We all encounter difficult clients at some point or another who don't appreciate our best work, and a great day can give way to disappointing outcomes.  It's important to remember that during these types of situations, where a true flow experience is achieved, you win in some shape or form, of course the majority of the time you're in this kind of zone, you will win on all levels.